"In the ruins north of Ohryu City waits mystic transportation to an unknown world from which no traveler has ever returned. Drawn by the dream summons of a distressed woman, a shamed ronin will descend into a hellish new world overflowing with incredible dangers, thrilling surprises and unfathomable mystery. Here he may find the opportunity to redeem his tarnished honor and find a new master."
Twice Told Tales has released the first of my A Samurai of Hell short stories "Heed the Hell-Bound" in an eBook format. The plan is to release all my previously published fantasy fiction output into this format, but first up is the Samurai cycle.
Kindle
Smashwords
All told, between my own name and various pseudonyms, I have about 100k words of previously published material I would not mind returning to the market. I have about 15 times that in written but unpublished material that has nabbed numerous variants on the helpful personalized rejections of "great, but not quite right for X market." So many, that I have run out of markets to send it to.
Needless to say, I have high hopes for putting out some quality entertainment through Twice Told Tales this year. My humble goal is the publication of at least 25 books by year's end (one every two weeks).
Since the year turned, I have four books out: the aforementioned short and three collected editions of C. C. Blake releases from last year.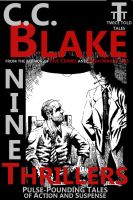 Kindle
Smashwords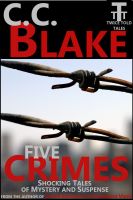 Kindle
Smashwords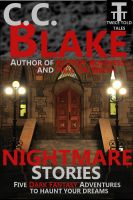 Kindle
Smashwords
This entry was originally posted at
dreamwidth.org
. Comment there or here as you choose!